175 Year Anniversary of Railroading in Switzerland - Railfans Delight every Quarter Century
The first railway in Switzerland was inaugurated in 1847 between Baden in Germany and Zurich, and every 25 years Switzerland celebrates this first step towards its incredible modern rail network with a series of railway related events during one weekend each month. Starting in the Summer, Switzerland's national rail company SBB and other private operators have been opening up their service depots, displaying rare historic trains, and developing loads of exhibits all about railways. Each month shifted to a new region of Switzerland, and the last series events focused on the south-central region spanning from Zurich to Lugano in the southernmost canton of Ticino.
Map of Events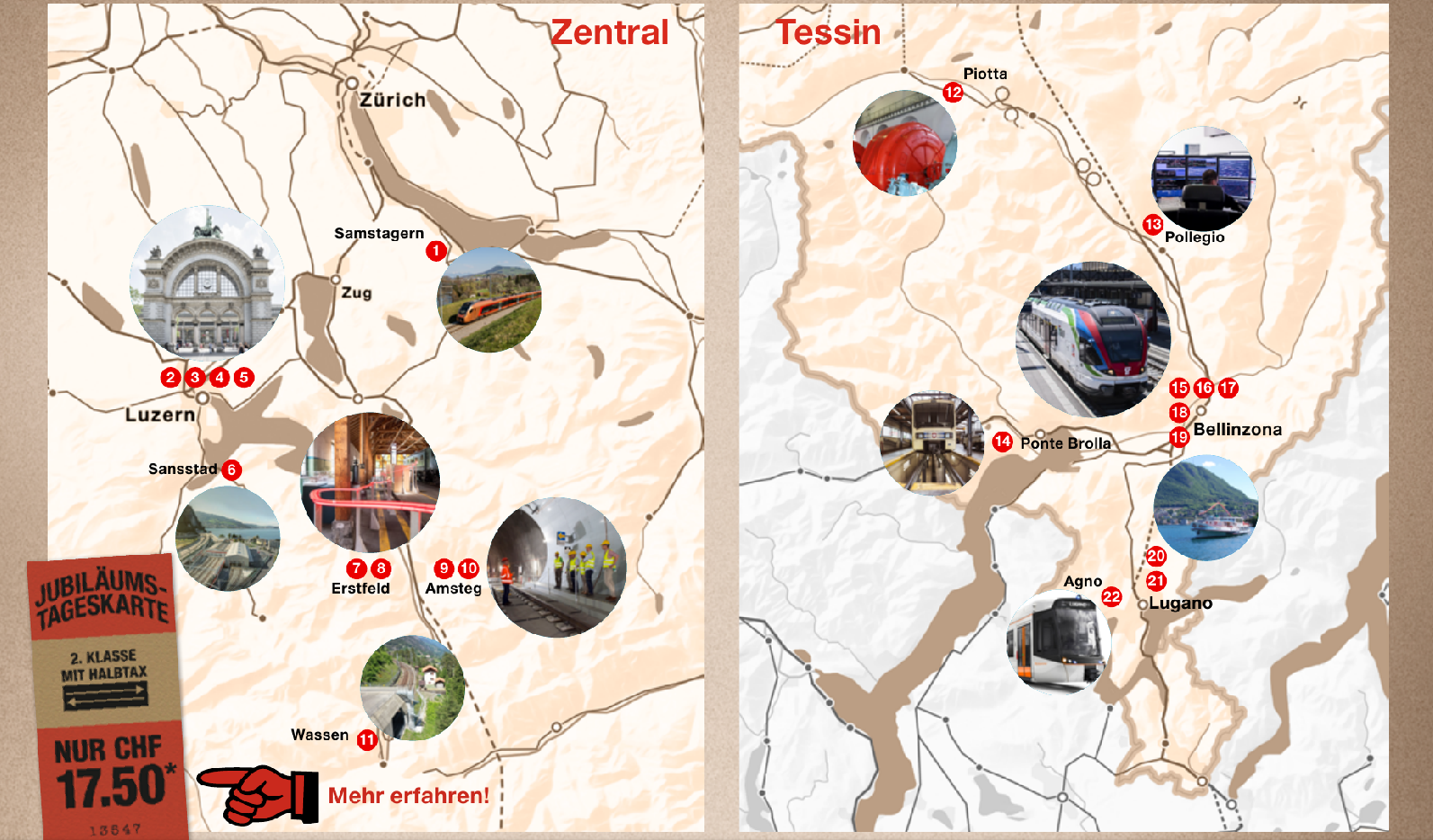 The weekend fair wouldn't be possible without transportation to, from, and in between events, and so SBB created an awesome 17.50CHF day pass which cut my transit costs by over 70%. I loved the national coordination between all of Switzerland's rail operators in a multi-month festival for the love of trains. Amtrak should take notes!
Samstagern on a Samstag
I began my journey on Samstag (Saturday in German) in the town of Samstagern with a visit to the train depot of regional rail company Südostbahn (SOB). The primary exhibition focused on the incredibly successful FLIRT trainset developed by Switzerland's own Stadler Rail, one of Europe's last rolling stock manufacturers. Despite all of the information and spoken explanations being in German, I loved seeing the immaculate Swiss engineering.
Samstagern Train Depot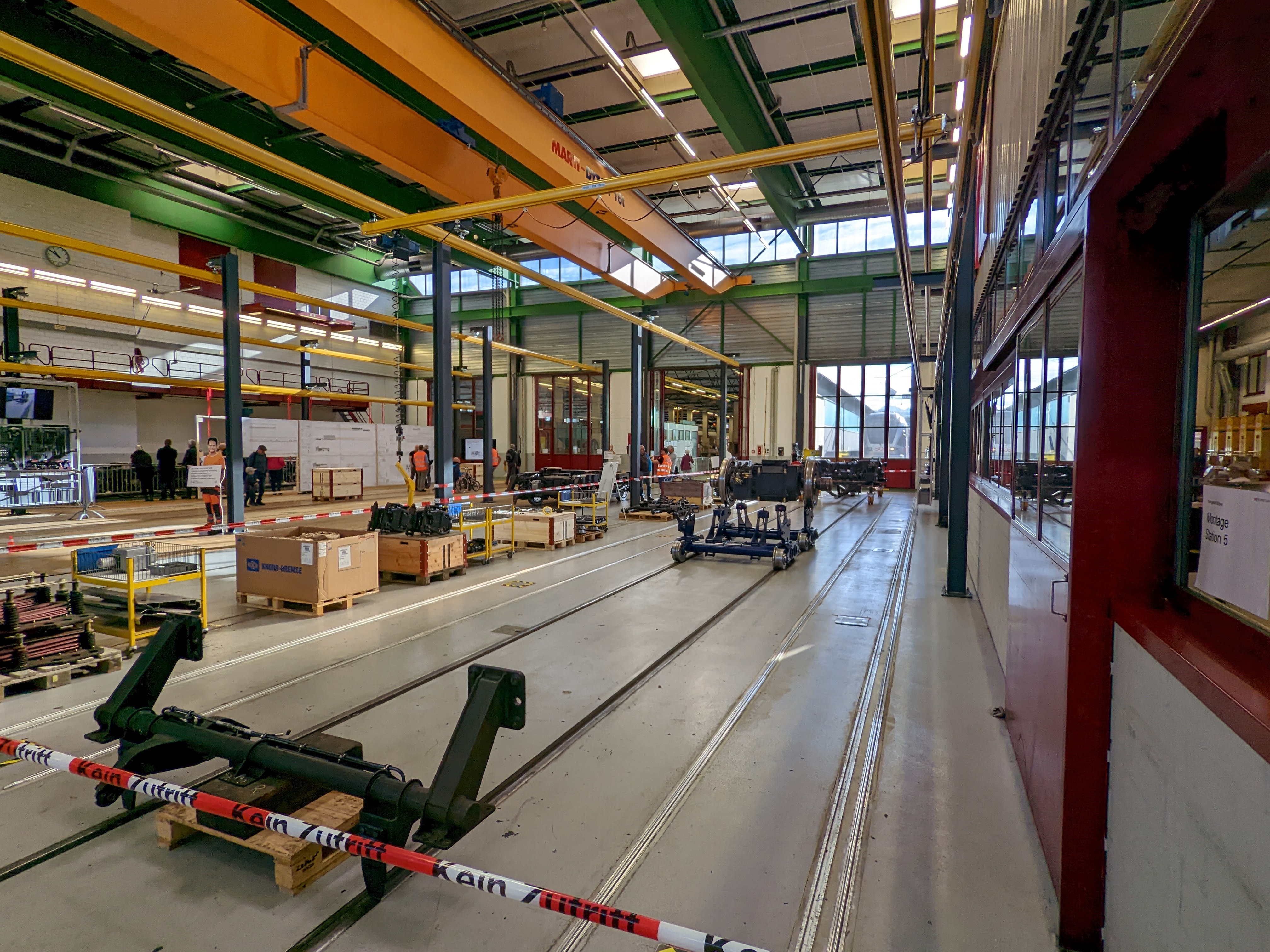 A Set of Stadler FLIRT3 Bogeys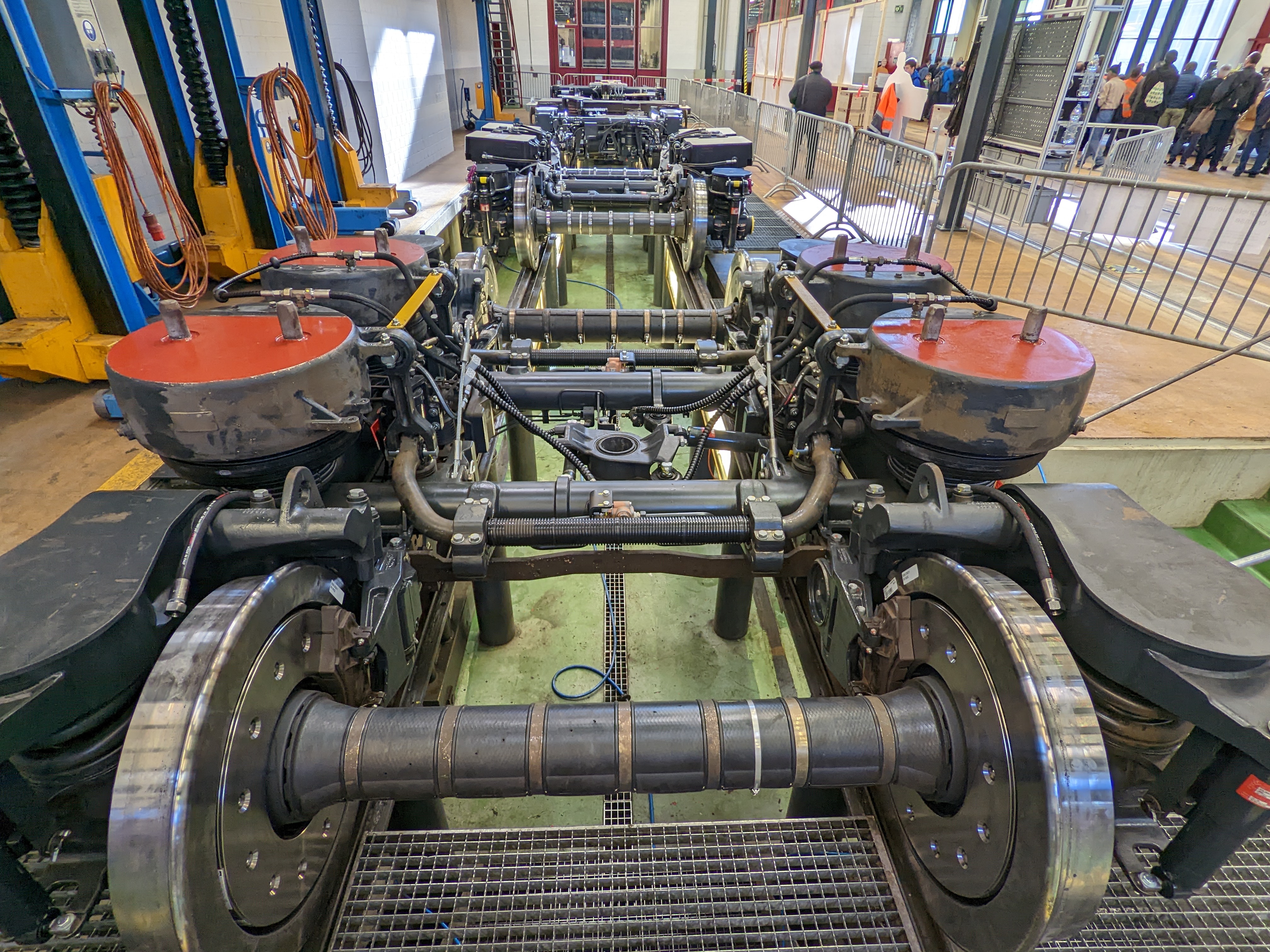 SOB Snow Plow Cab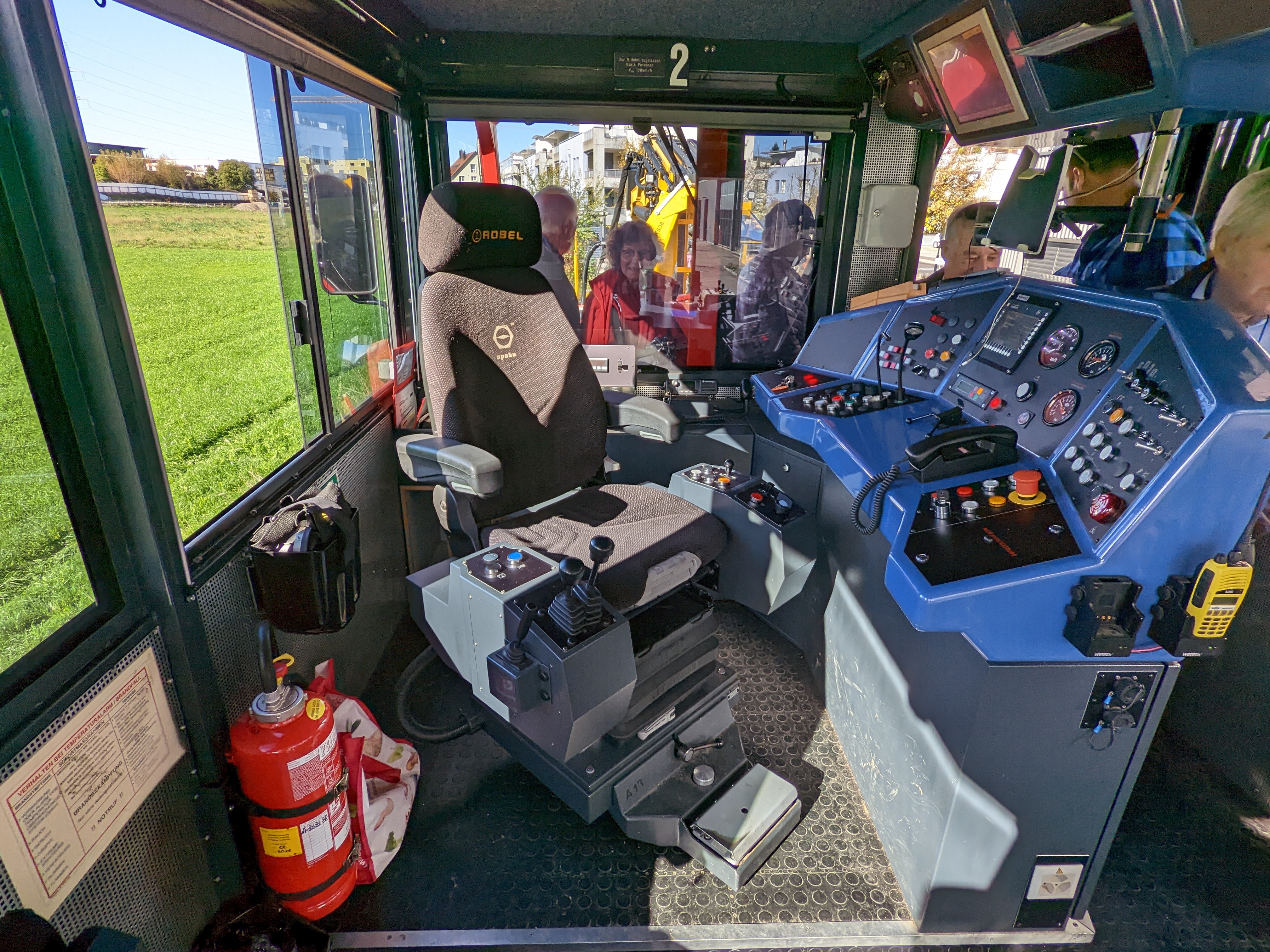 SOB Snow Plow - Full Frontal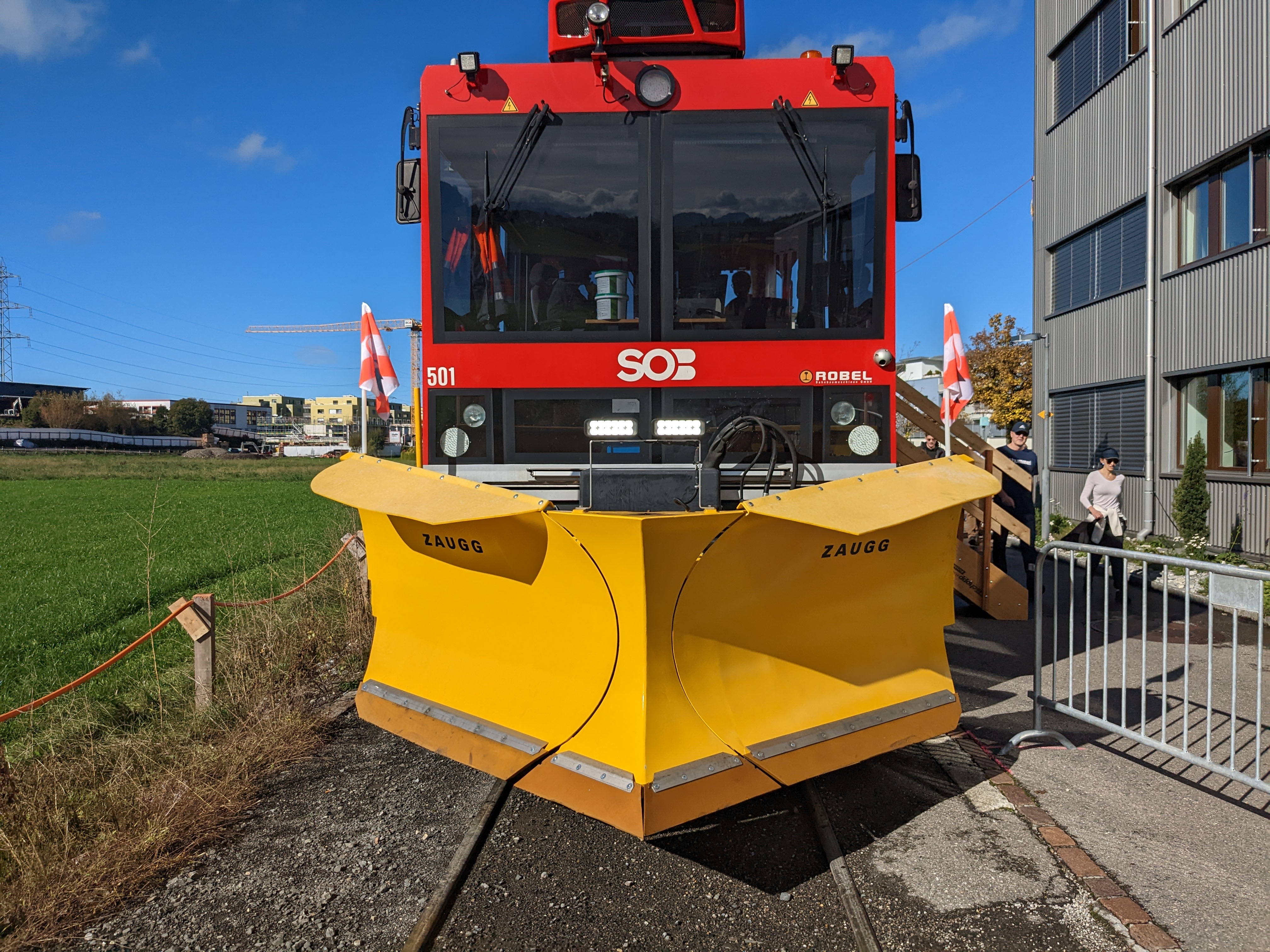 These sexy copper-colored FLIRT EMU were rolled out in 2019 on the SOB network under the "Traverso" name and I took one from Samstagern to the next stop in Lucerne.
SOB FLIRT EMU "Traverso"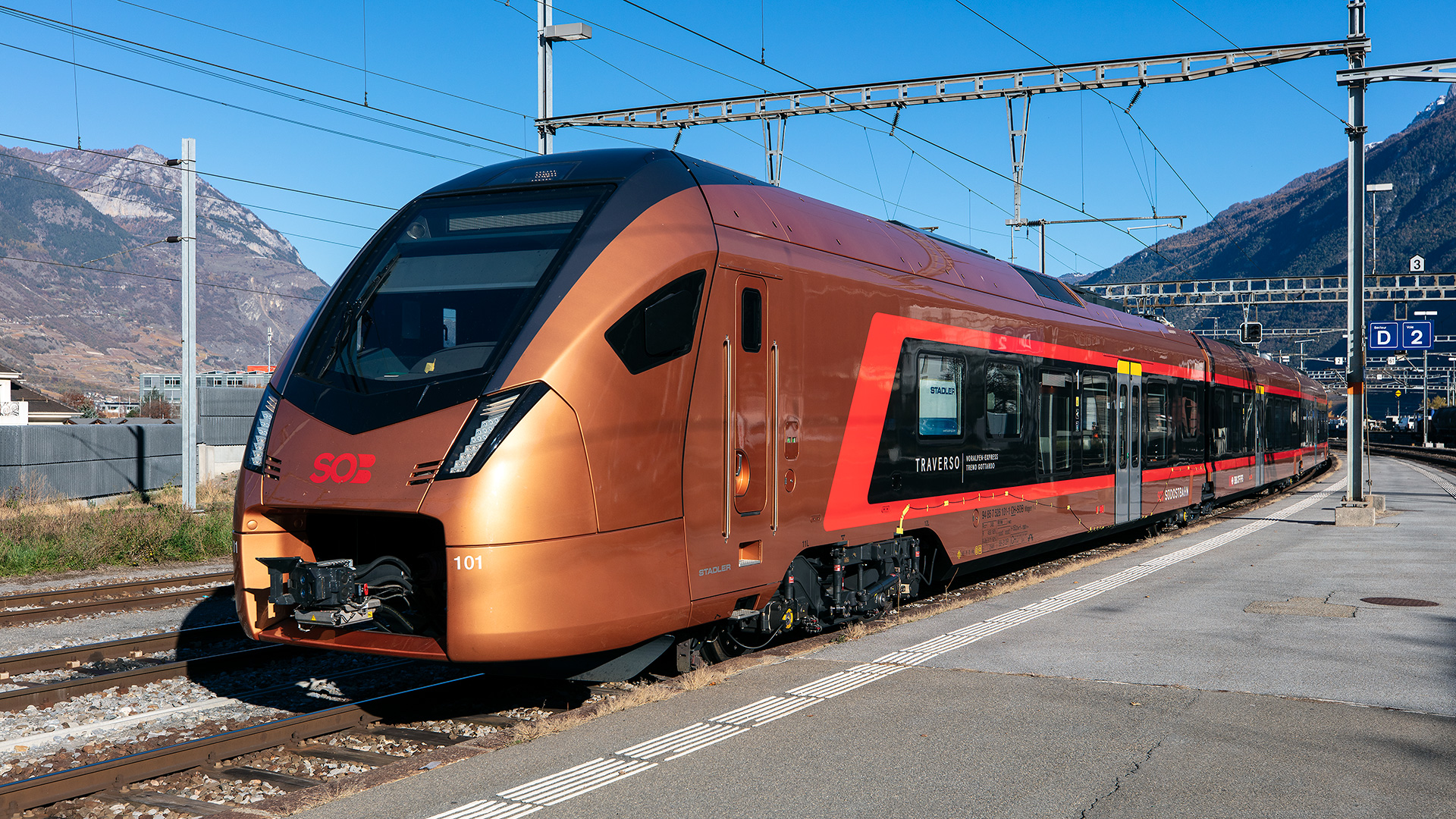 Mountain View in the Traverso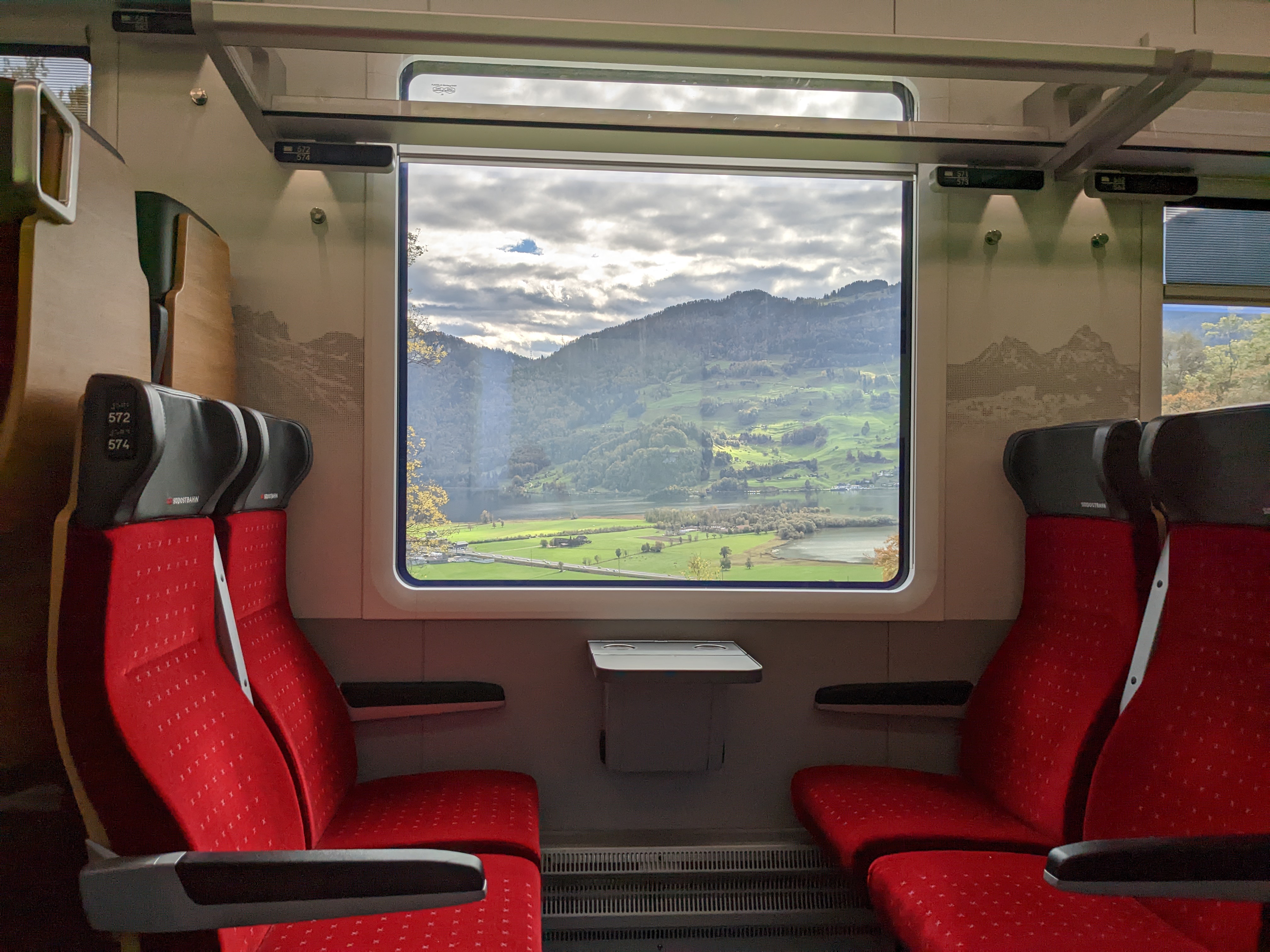 Lucerne Museum of Transport
I was happy to learn that the Lucerne museum of transport was running a new exhibition for the 175 Year event all about rapid explosion of rail after the original Baden-Zurich line, so I spent my whole Saturday afternoon there. One fascinating exhibit was a 1:1000 scale model of the Gotthard Base Tunnel, the world's longest rail tunnel, and the towering mountains above it. I also enjoyed a cute little tram car from the Lac Léman region and the epic "Elephant" steam engine.
Lucerne Train Shed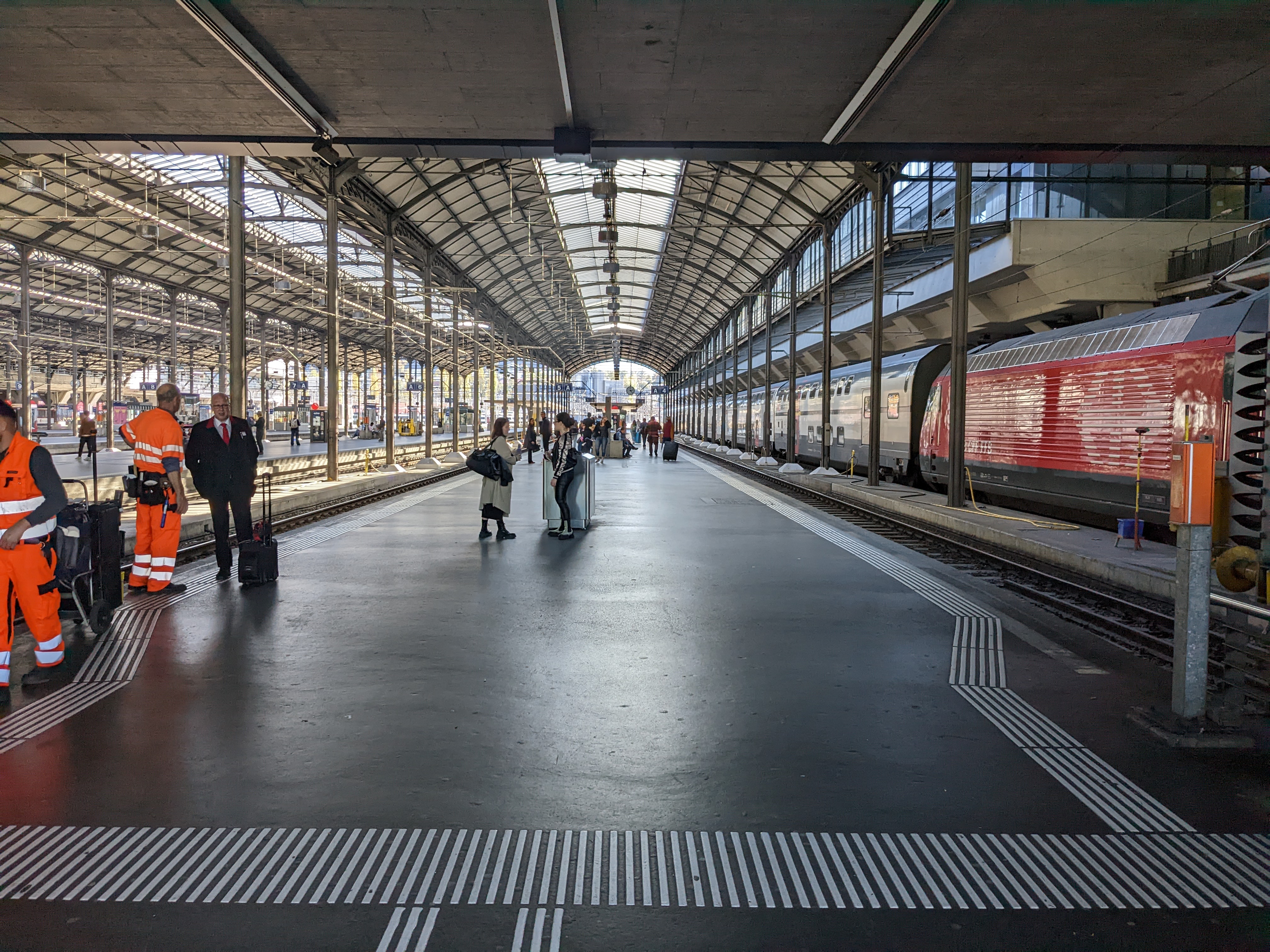 Underneath the Elephant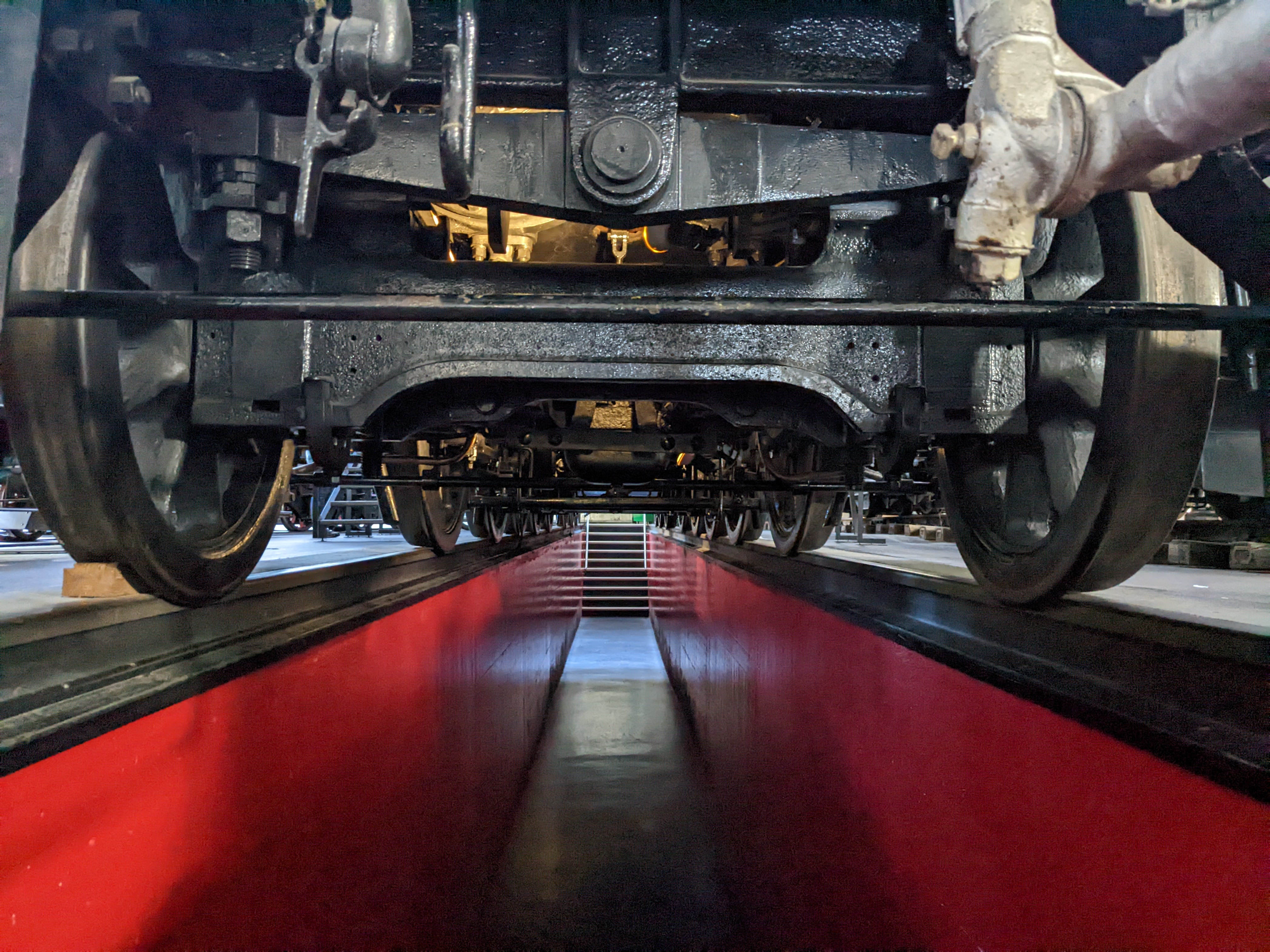 The Elephant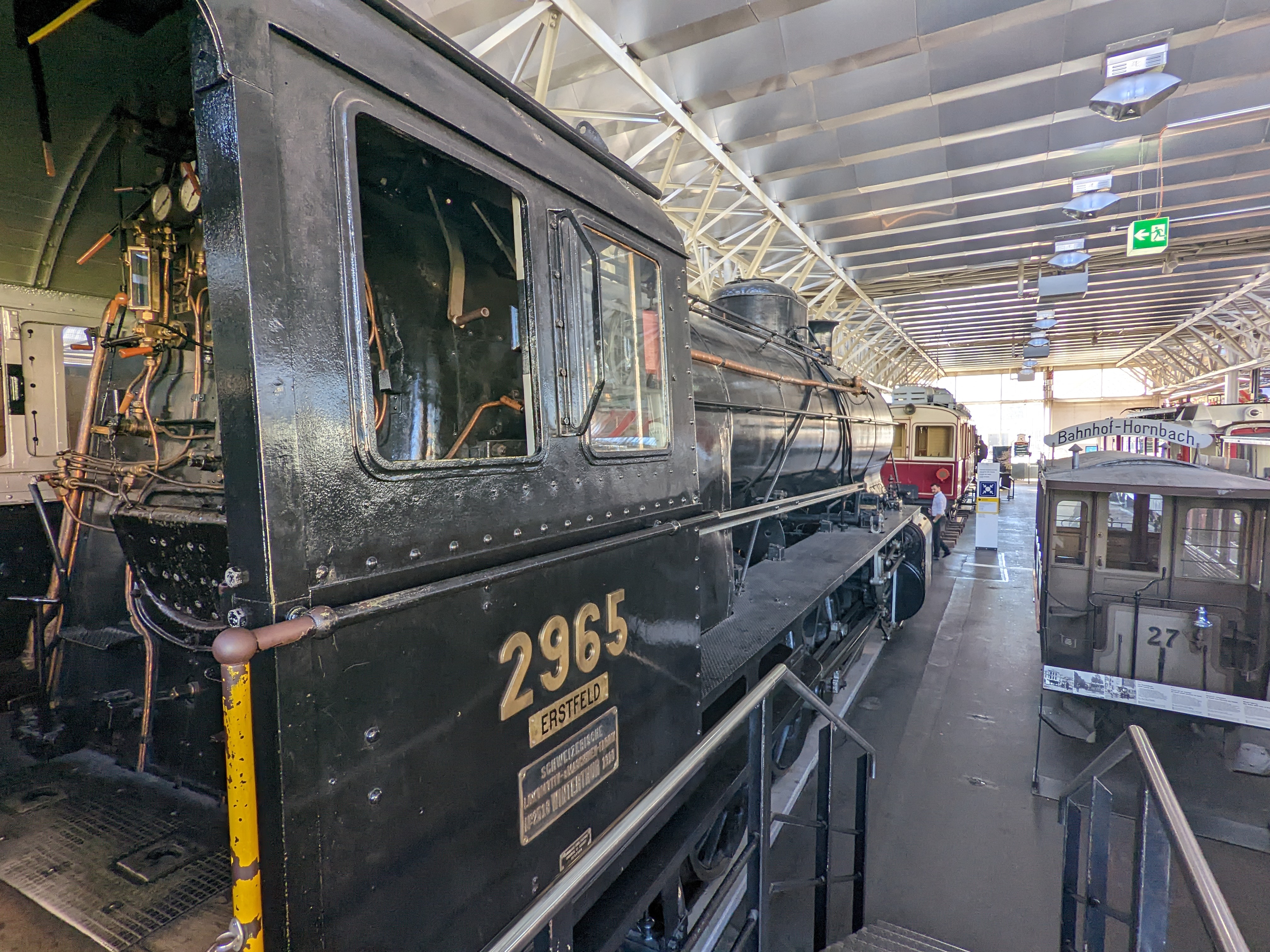 Vevey-Chillon Line Tramcar - First Electrified Tram in Switzerland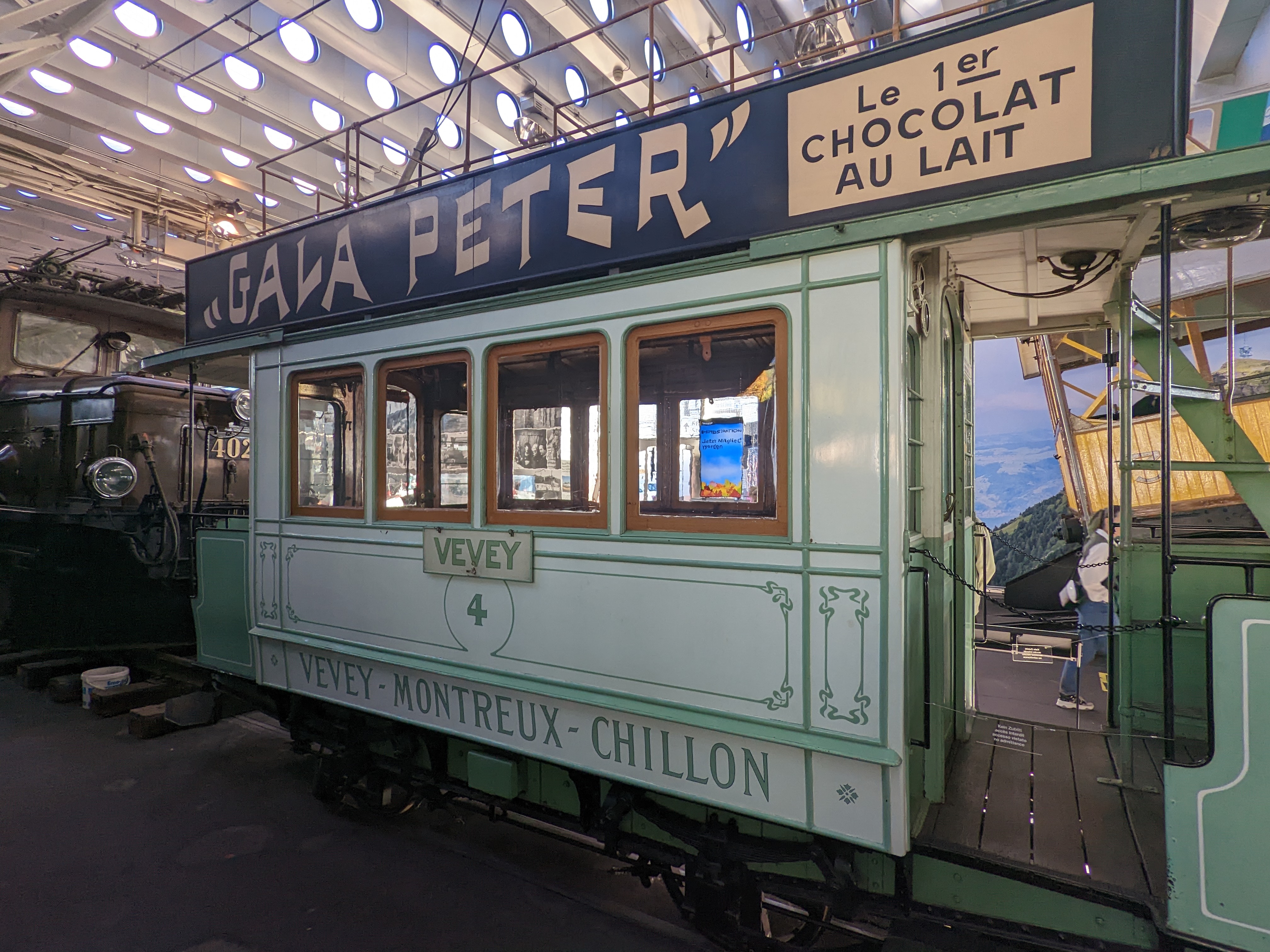 Piotta Hydroelectric Plant
A free tour of a historic hydro plant powering Switzerland's independent rail electric grid was an offer to good to refuse. I based myself in the nearby village of Airolo, which is connected directly to the plant in Piotta by a PostBus, the iconic yellow bus service ran by the Swiss Post. The plant tour was entirely in Italian, and unfortunately as I know just a few Italian words, I could only hope to nod along and ask the occasional question in French. As an electrical engineer studying power systems, I was excited to see the control room and converter power electronics, but I felt the real thrill from the deafening vibrations of the turbines in the main hall. I finished my visit by touring the under-construction replacement for this century-old plant, which will generate more power and provide pumped-storage services, at the cost of losing all architectural charm.
PostBus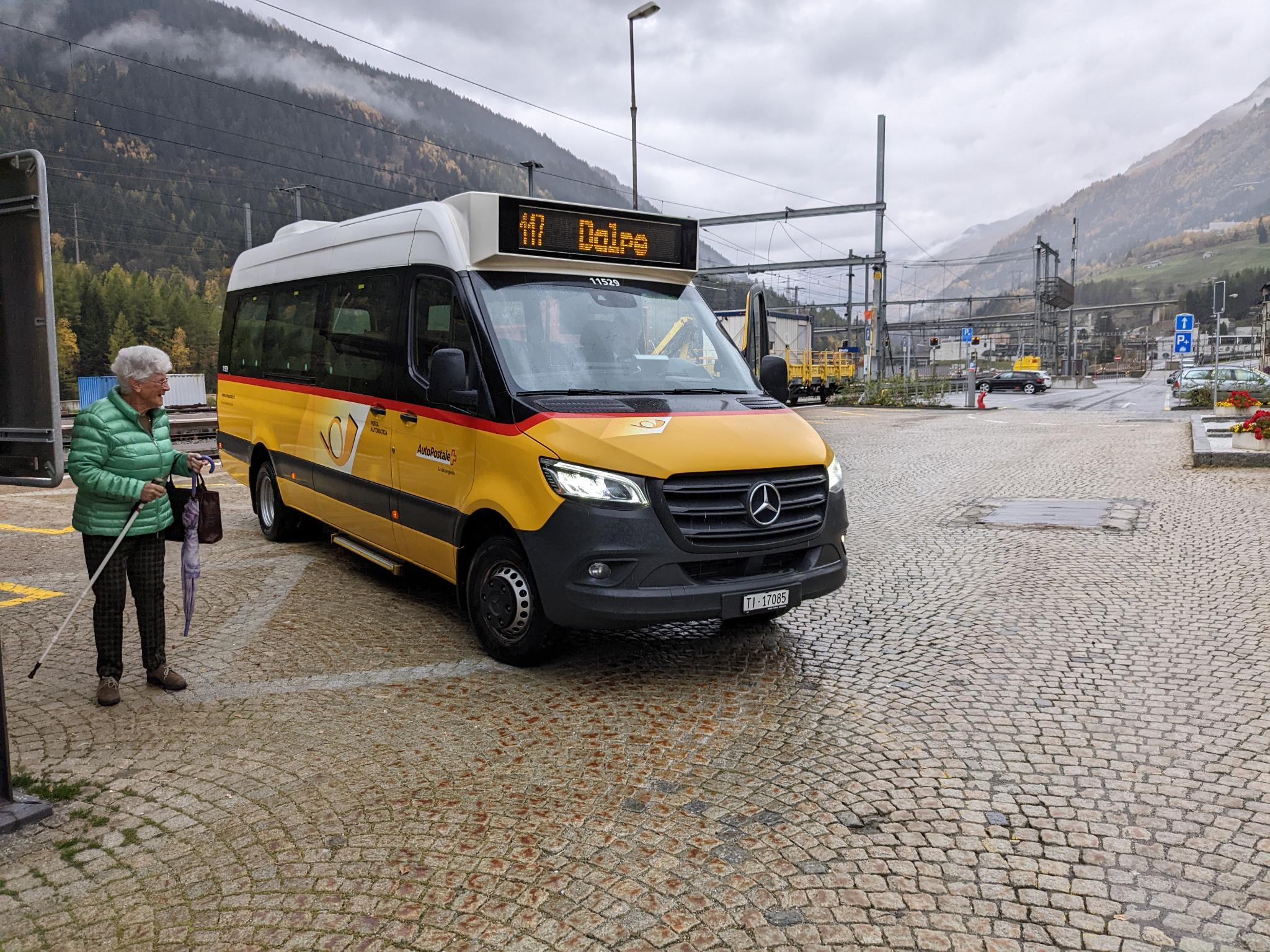 Piotta Hydroelectric Plant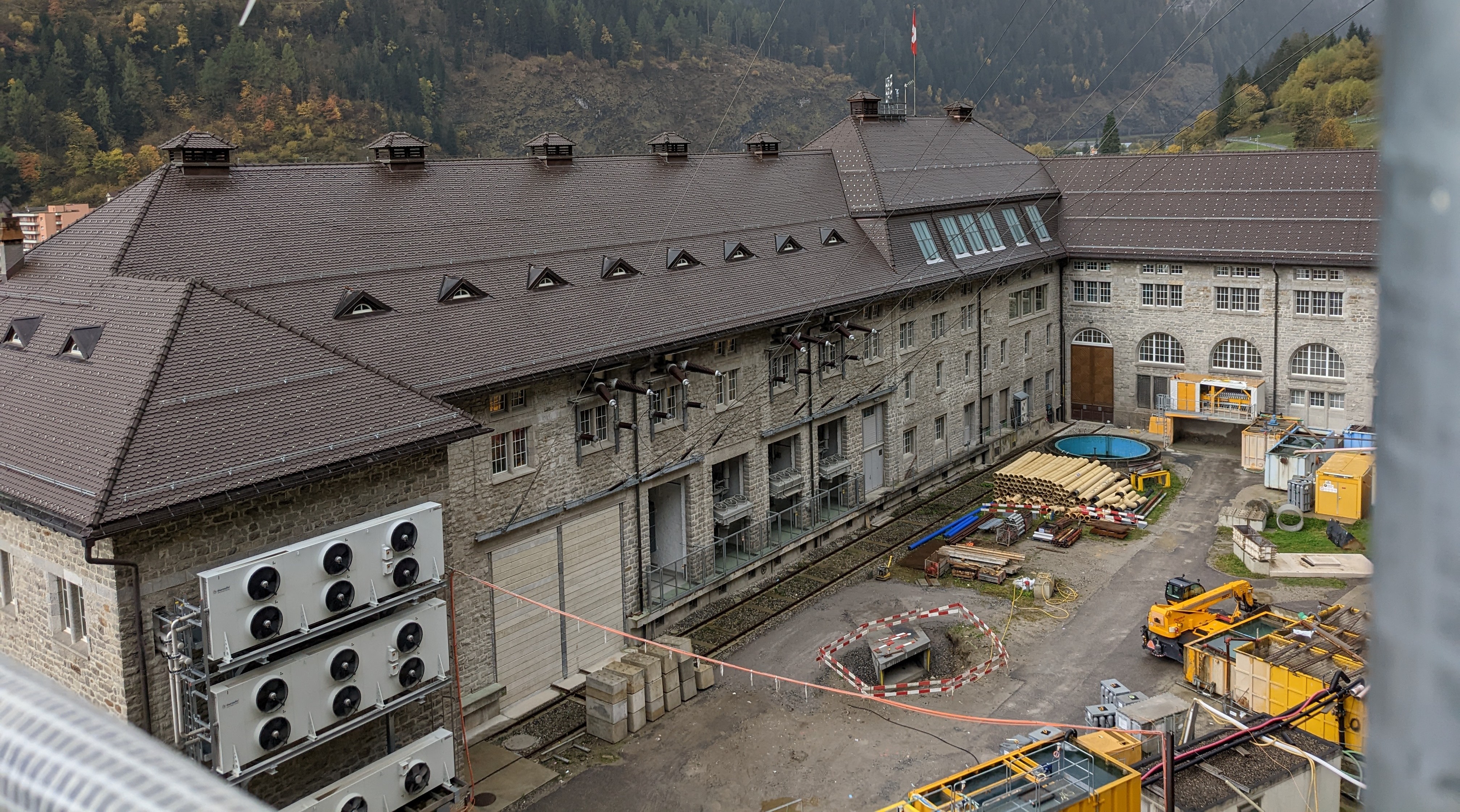 Turbine Hall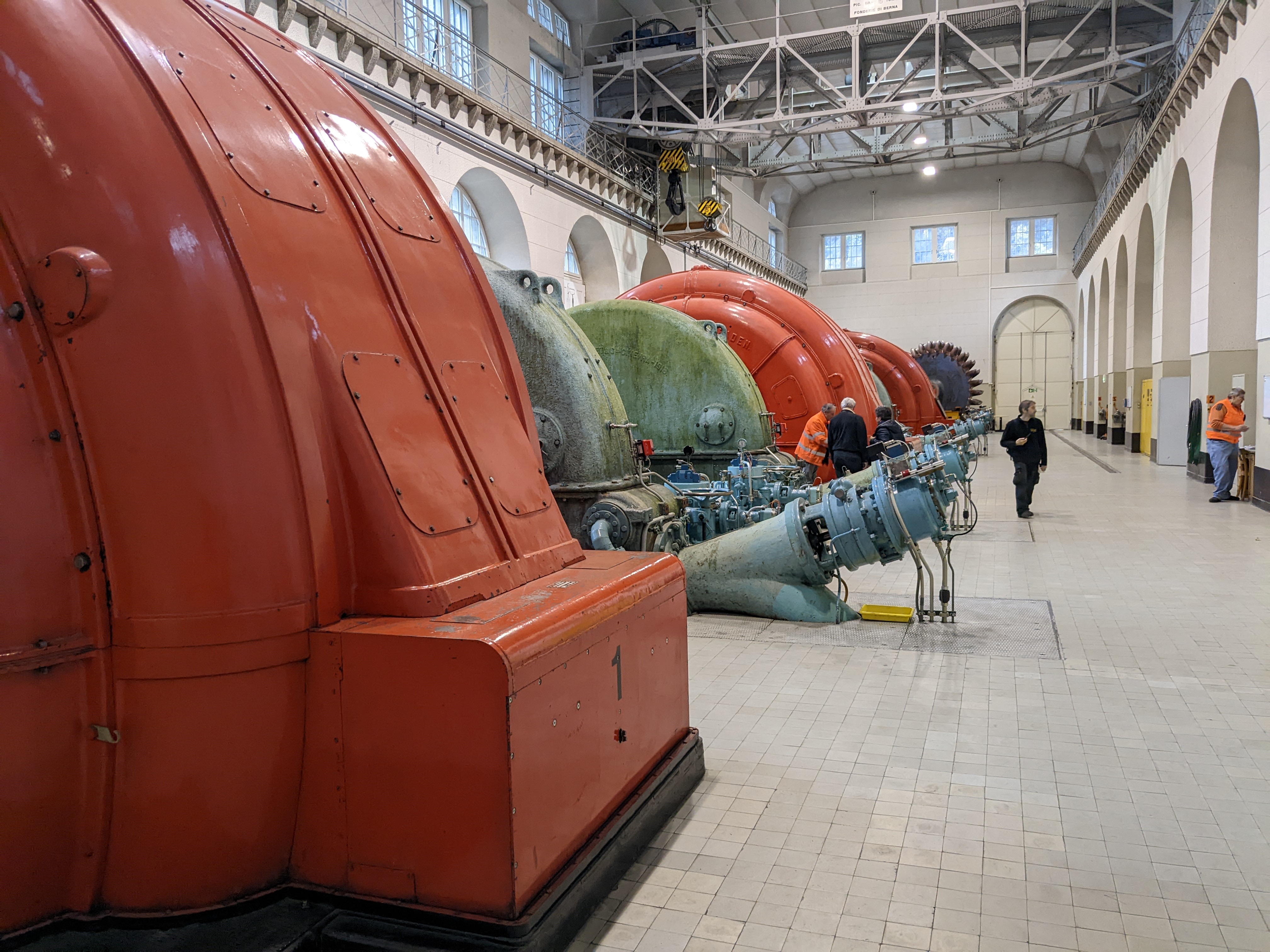 Control Room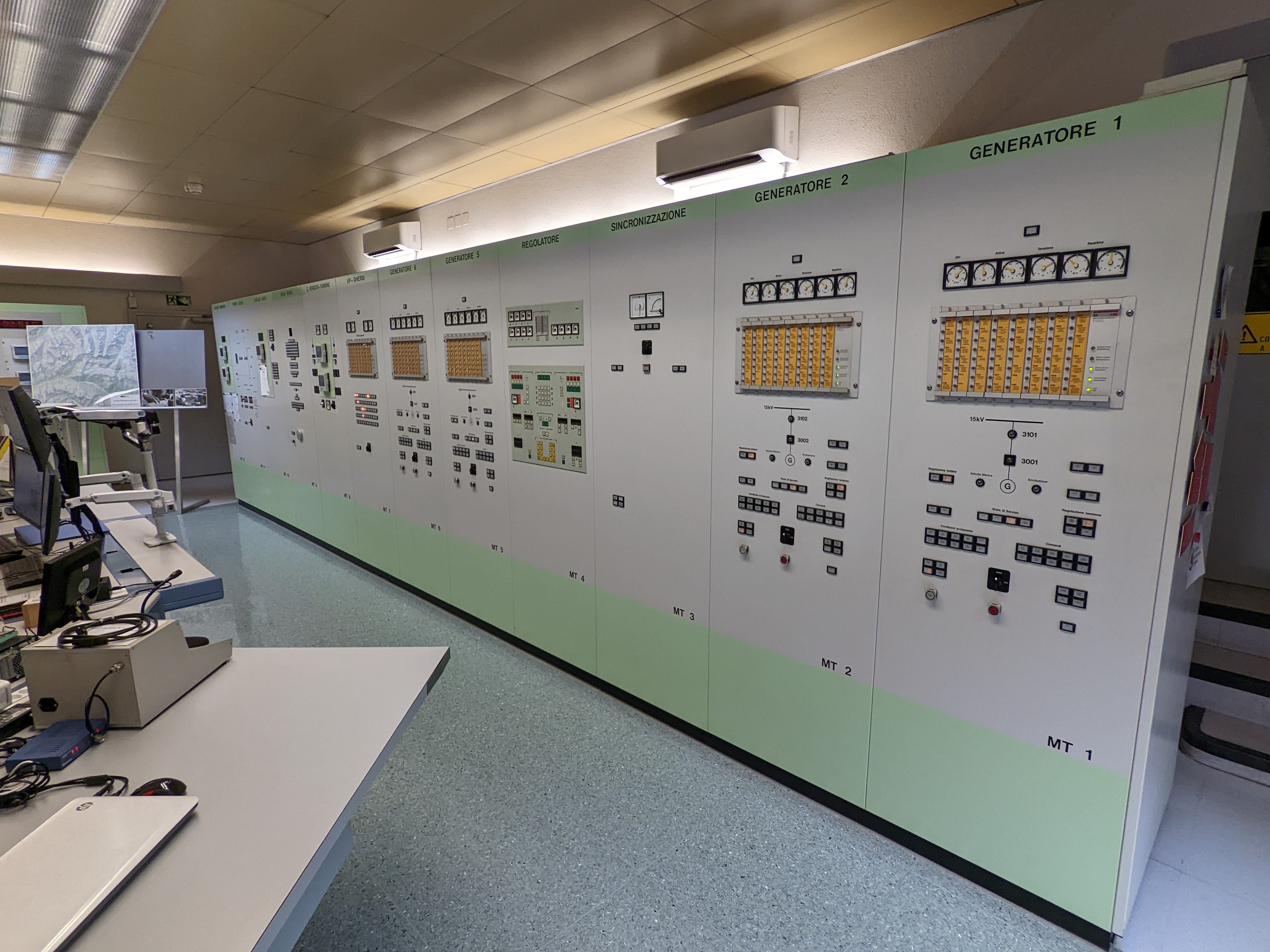 Erstfeld Train Depot
I was disappointed that I couldn't book a Gotthard Base Tunnel tour, but I made up for it with a visit to one of the best collections of historic trains in Switzerland. The moment I stepped off the train at Erstfeld station I was met with a crowd of railfan photographers admiring a unique cantonal version of the Gotthard Locomotive Ae 6/6 marked with the imposing bullhead flag of the ancient Canton of Uri. This train pulled our carriage from the station to the depot, and although I could have reached it twice as fast on foot, it was absolutely perfect. The trains dated from the 1910s to the 60s and illustrated huge advances in controls, driver comfort, and most importantly raw power. This time everything was in German, but I felt a more confident asking the employees questions in English than with the Italians.
1955 Gotthard Ae 6/6 "Uri"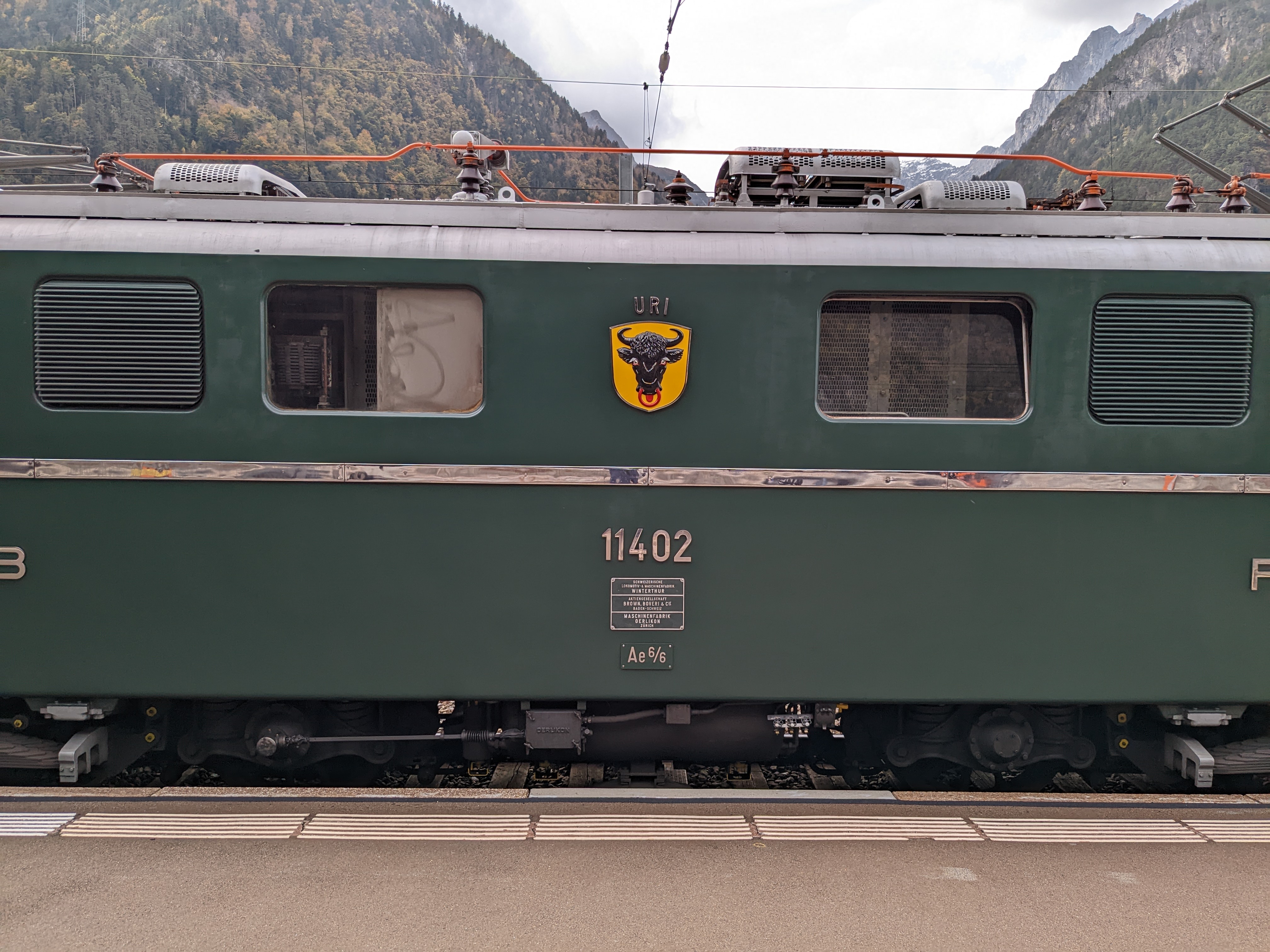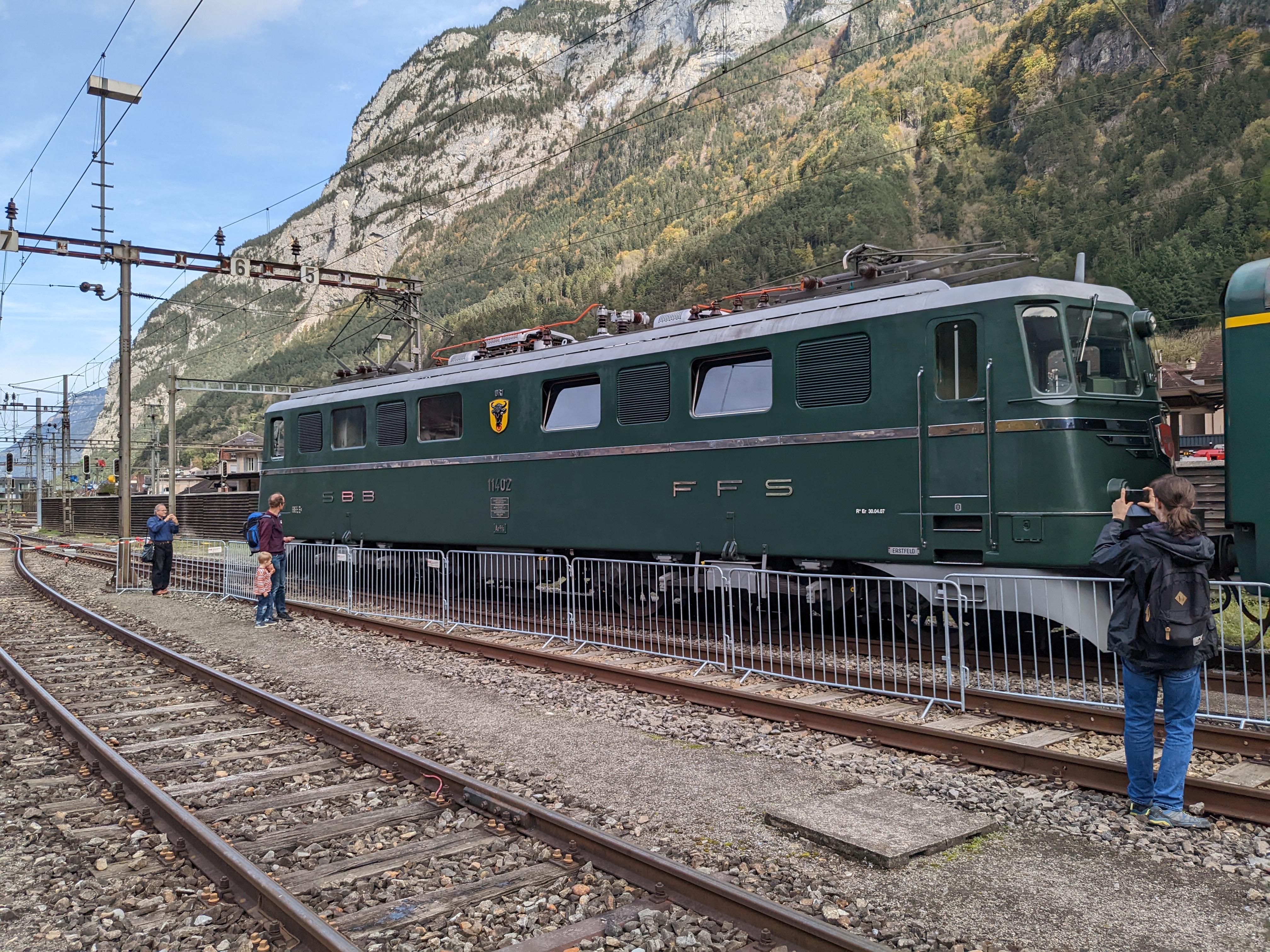 Standard Gotthard Ae 6/6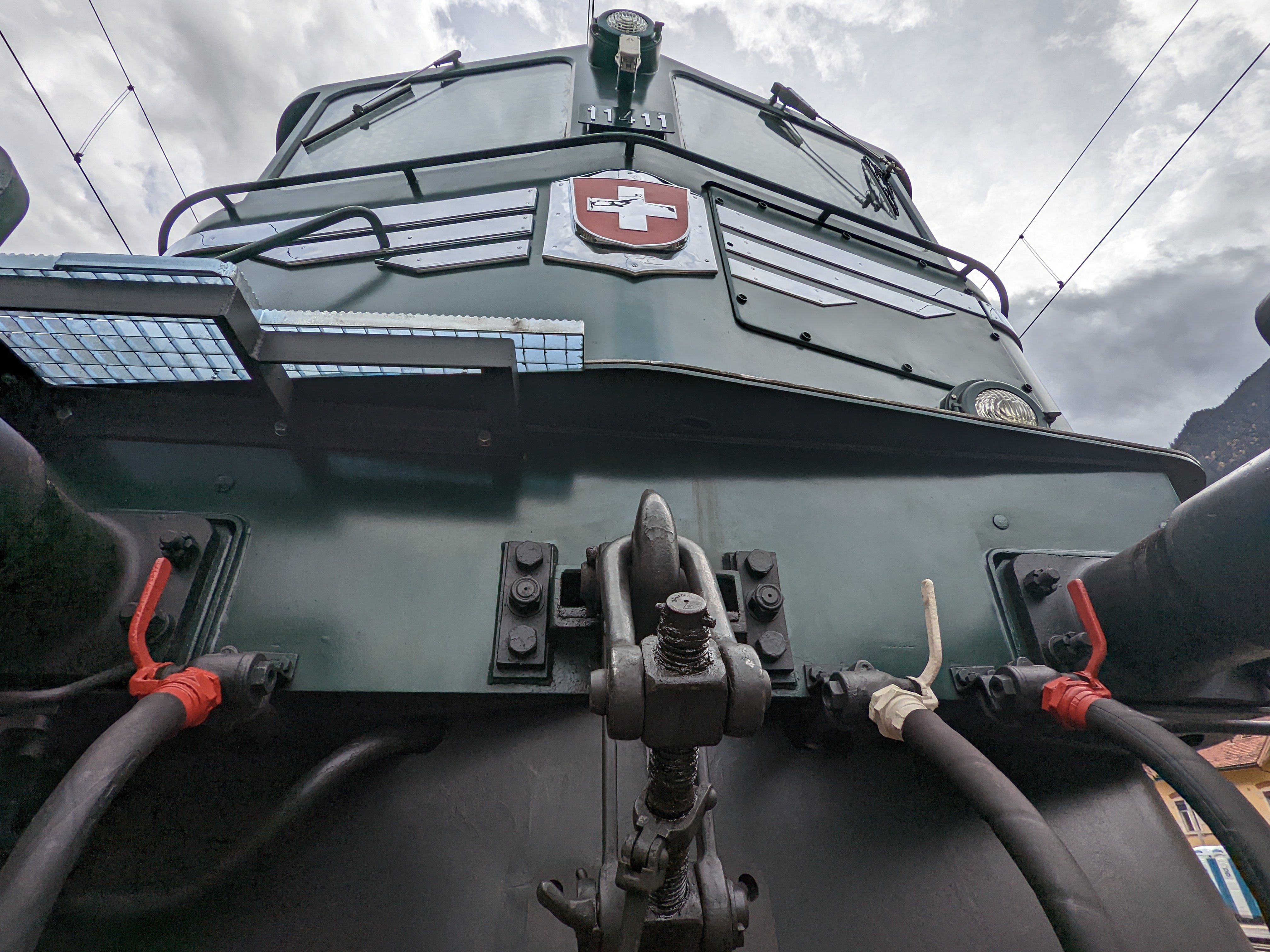 1942 Upgraded Be 6/8 "Crocodile"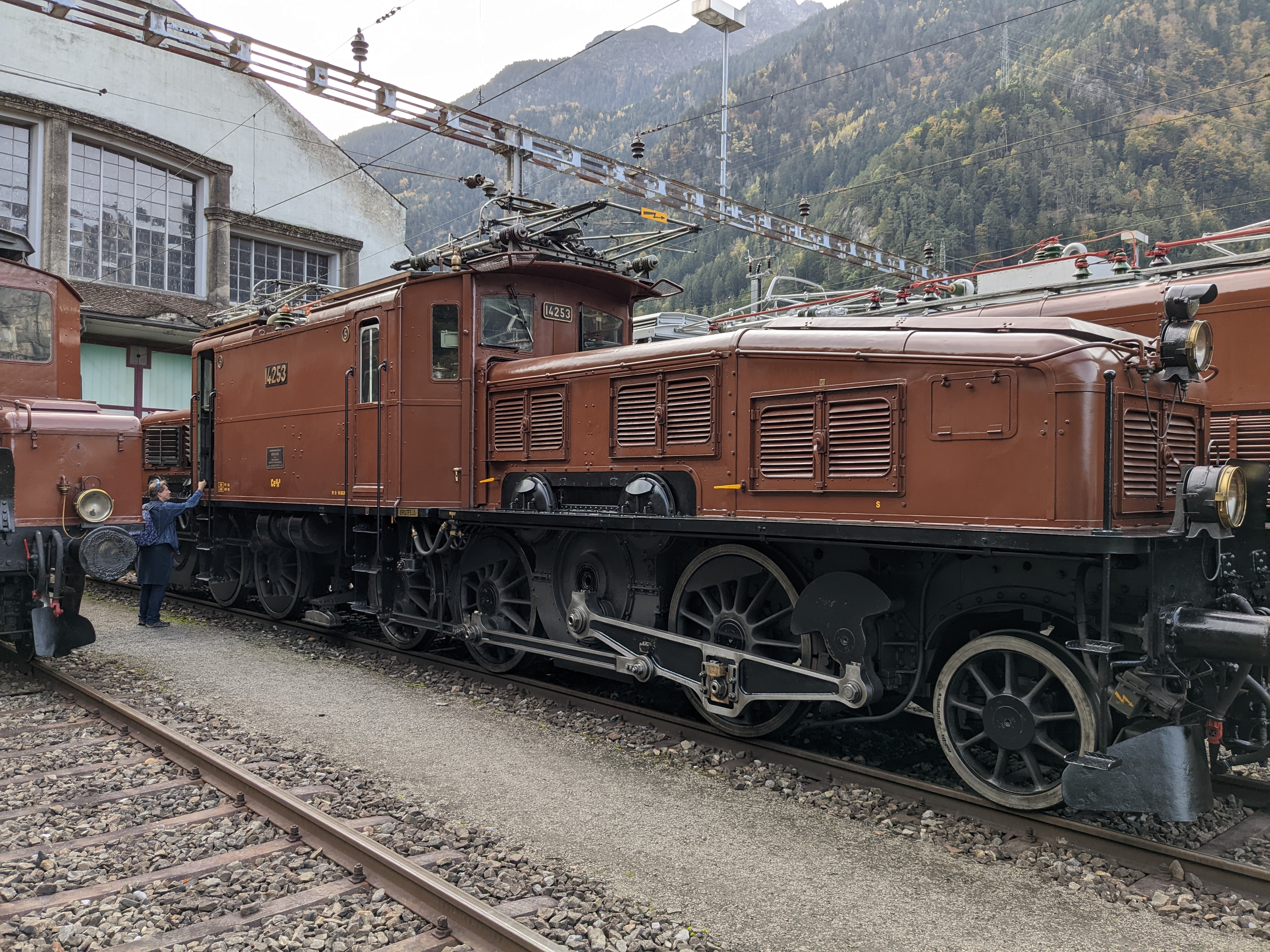 1919 Ce 6/8 I "Grossmutter" - Only 1 Produced - Early Test Locomotive for Electrified Lines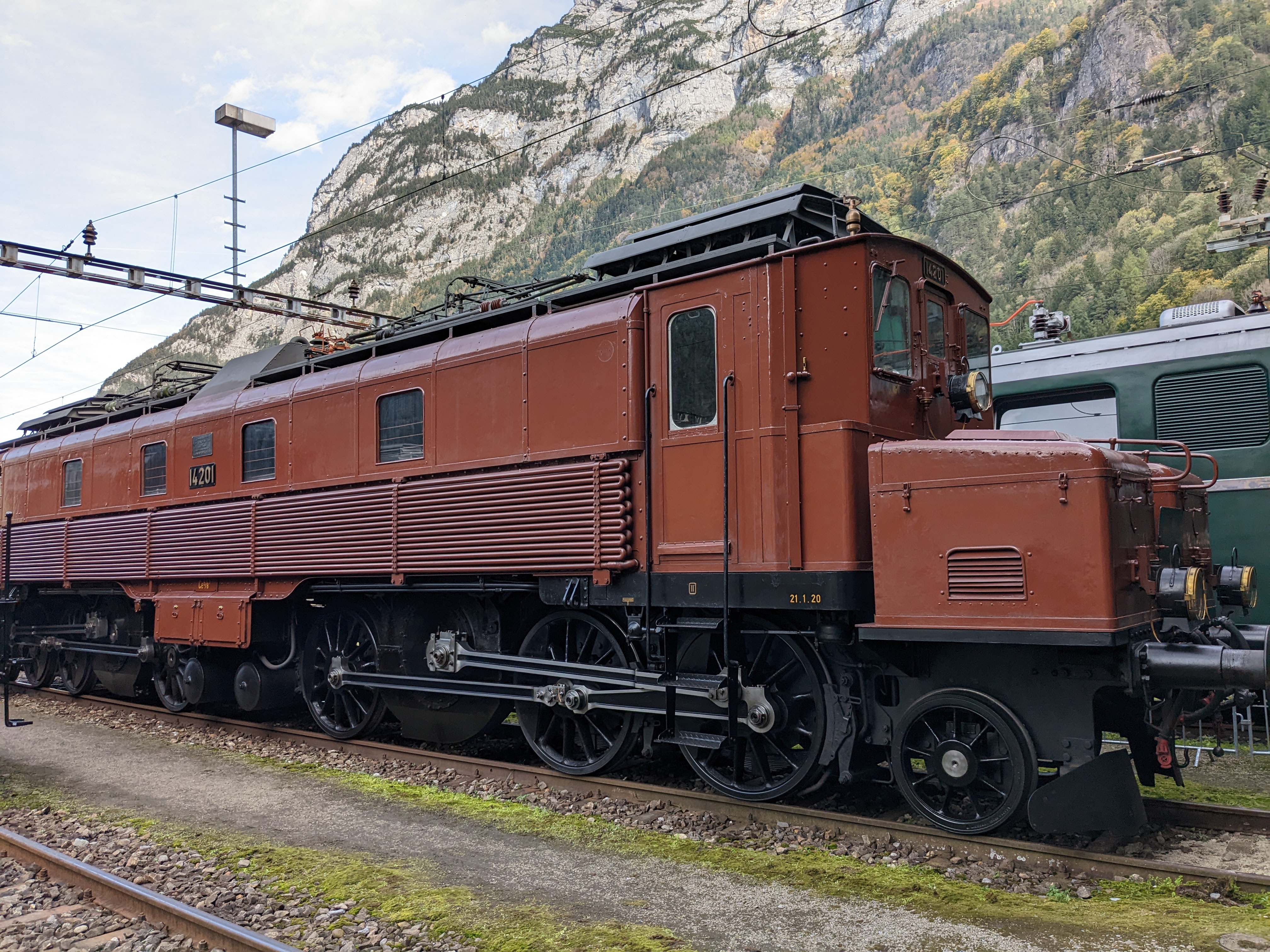 Train Depot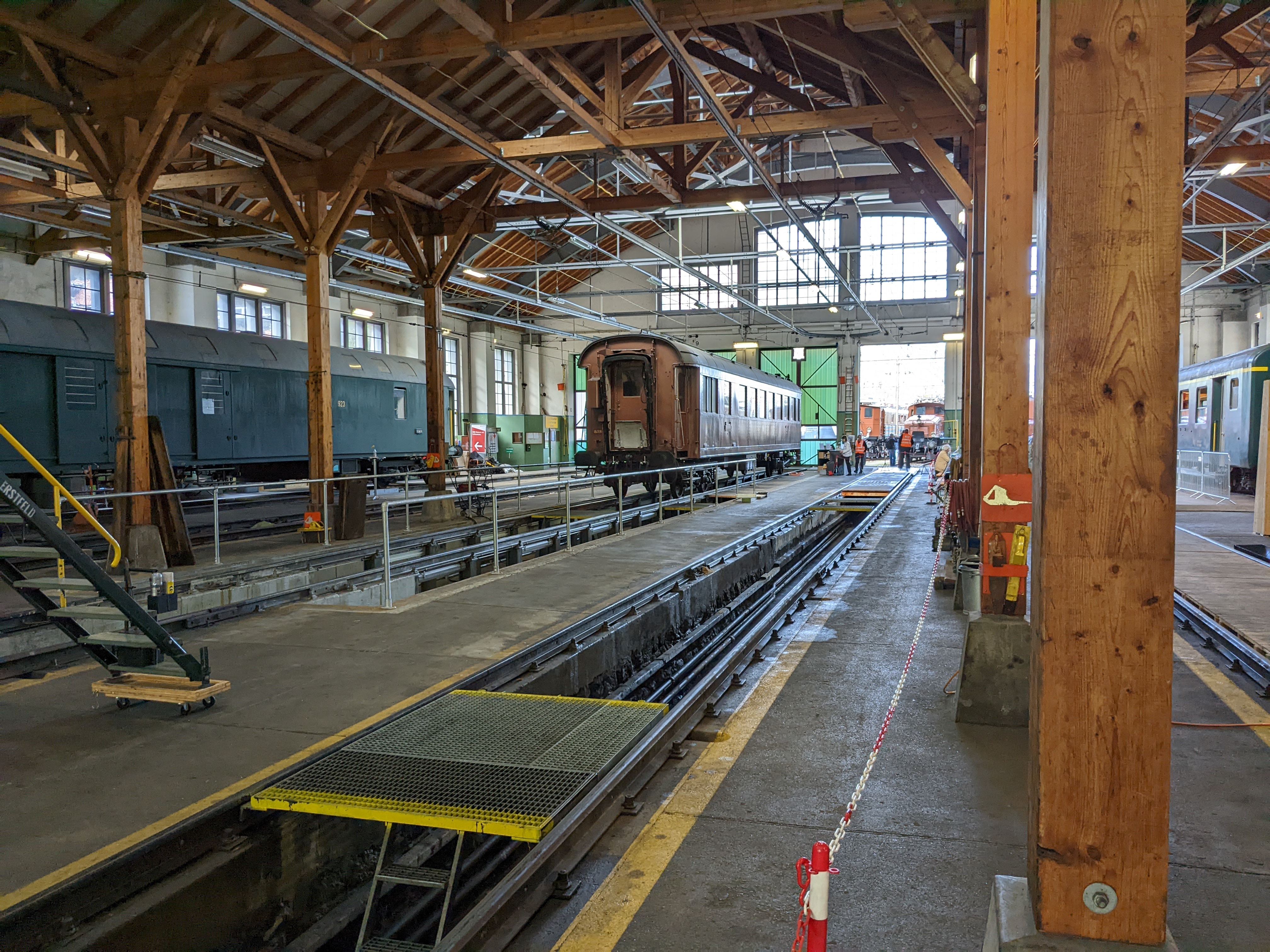 Trans-Europ-Express Advertisement